Santali Saree: A Progressive Culture with Traditional Outlook!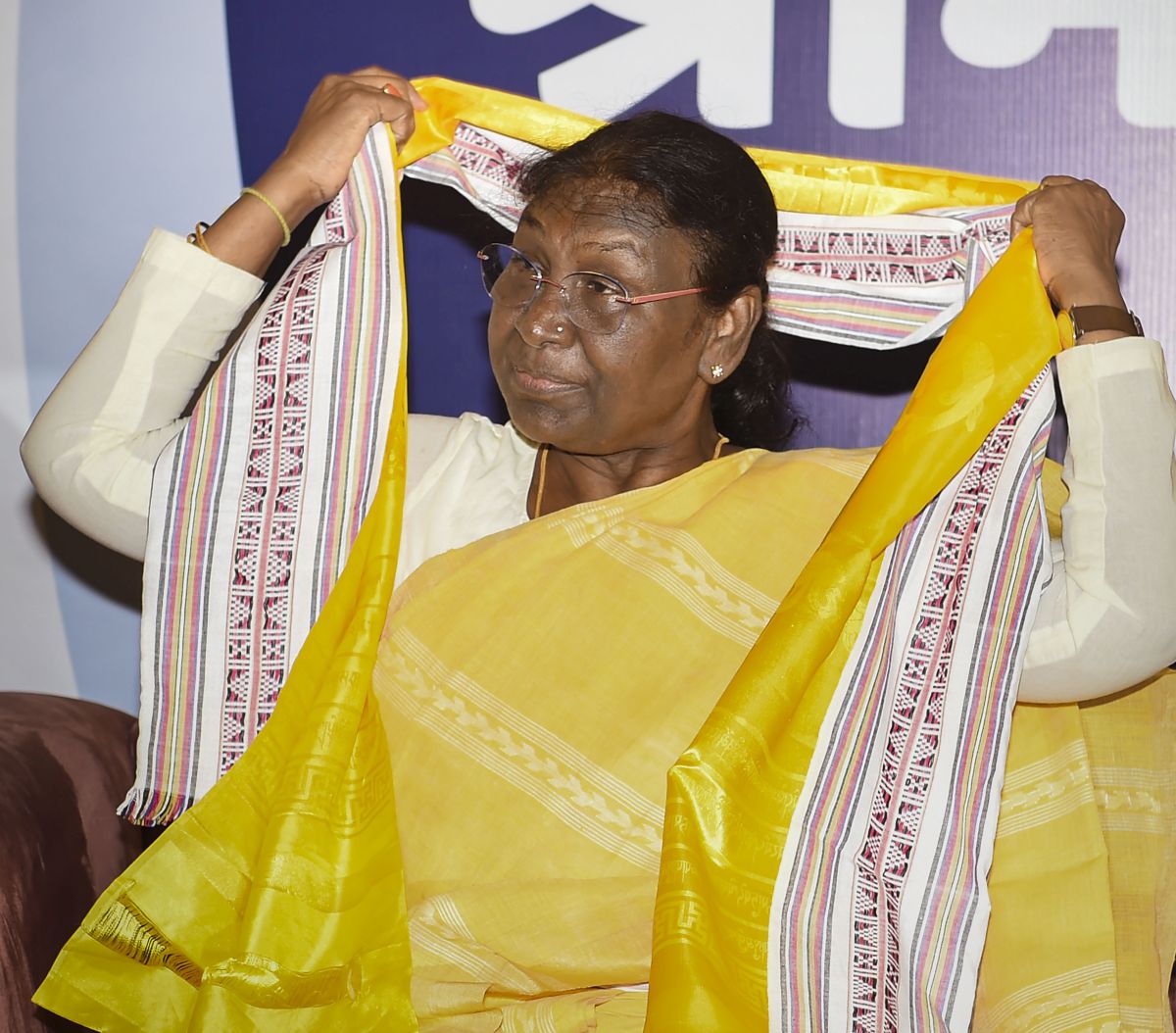 When Draupadi Murmu was sworn in as India's 15th president on Monday, July 25, there was so much excitement in the whole country. It was a historic event in Indian history when the first tribal woman was elected head of state and supreme commander of the Indian Armed Forces.
Among all those first-time things, one special got everyone's attention. The center of attraction was her attire for that special day. When she wore her Saree in her first speech to the country, it became a sensation. Many people from throughout the country are eager to learn more about it. If you too have noticed her "Saari" and want to know more about that, here is all about that.
What was the name of Draupadi Murmu's special Saari that she wore when sworn in?
She wore a traditional Saree called Santali Saree or Jhal Saree. They come in a variety of colors and styles, and the fabric varies depending on the region. They are made of cotton and are often embellished with sequins, beadwork, and embroidery. They are traditionally worn during traditional festivals like Garama, Saharai, and other Santhali festivals.
During Dasari dance, Paikha dance, Golwari & Santali dance, this Saree is widely used. Draupadi Murmu, an Odisha native from the Mayurbhanj region wore a Saree that Adivasi women commonly don on special occasions.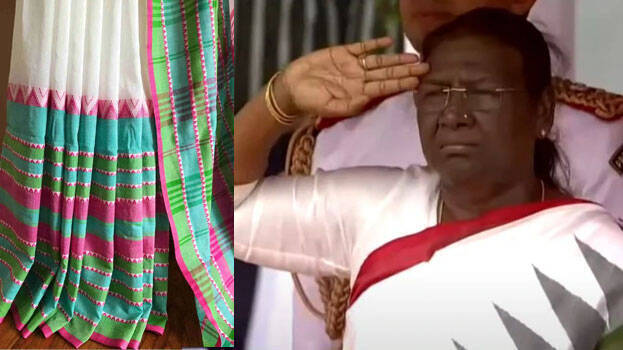 Why did she wear Santali Sari on that occasion?
There could be multiple reasons for choosing that special traditional Saree. The prominent reason is her background. She belongs to the tribal community where this Saree is quite common. According to reports, her sister-in-law, Sukri Tudi gifted that Saree by traveling to Delhi from Odisha so that she can take part in the historic event in that Saree.
Though she handed over the Saree to the President, she was not sure about whether she will wear it or not.
What is so special about the Santali Saree?
Santhal women give proper care to this Saree and keep it for special occasions. The outfit is especially popular in states like Odisha, Jharkhand, Chattisgarh, Assam, and parts of Madhya Pradesh.
In this Saree, a small band of striped needlework appears on one end. Moreover, both ends also look identical. It's said to be symmetrical from the top down.
In the past, these types of Saree were having three-bow motifs that served as the visual representation of "freedom for women. ".
Due to the rising demand from millennials, now the Saree is also available with unconventional color schemes. There are multiple online and offline stores selling these Sarees using imagery of peacocks, flowers, and even ducks in their designs.
History of Santali Sarees
This Saree is believed to have originated in the Santal Parganas district of Jharkhand. That's why, it is called Santali Saree. Later, this Saree spread to other tribal areas and is now widely accepted in Odisha, Bihar, Assam, West Bengal, Madhya Pradesh, and more.
They are a traditional form of clothing and are made from cotton. A Santali Saree is typically worn with a blouse and a choli. There are many different types of Santali Sarees. The types of Santhali Sarees are categorized in different ways. They are categorized by the color of the fabric, the style, the type of embroidery, the fabric used, and the region of India they are from.

How to wear the Santali Saree?
There are many ways to wear this Saree, and it is important to know what kind of sari you are wearing. The Saree is a traditional Indian dress that is often worn in India today. It is a long piece of cloth that wraps around the body and is held in place with a narrow piece of cloth called a blouse.
The blouse is usually worn under the sari. There are many ways to wear a sari. For example, the Saree can be wrapped around the waist, draped over the shoulder, or worn as a dress.
The Saree is a very versatile piece of clothing and can be worn in many ways. It is also important to know how to wear a sari. It is often worn with a matching blouse and a long skirt. You should also know that many saris are made of silk and are very delicate. They should be treated with care.