Flipkart Partners with MakeMyTrip for Online Bookings
Flipkart's desire to diversify its business portfolio has been evident from its recent moves. The e-Commerce giant launched its own line of air-conditioners and TVs under the brand name, MarQ sometimes back. There were also talks in the entrepreneurs' grapevine that Flipkart was looking to provide some Online Travel Aggregator (OTA) services in the times to come. These kind of moves are needed for the unicorn as existing competition (Amazon and PayTm) are innovating their product lines to be more compelling and holistic for the marketplace.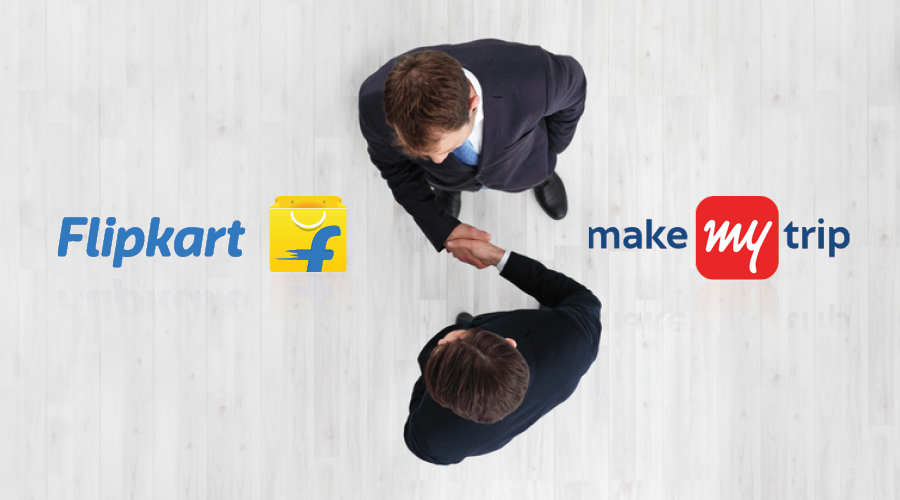 The Alliance and What it Entails
Flipkart has hence tied up with MakeMyTrip to provide travel services to its customer base. The symbiosis isn't hard to see. Chief Executive Kalyan Krishnamurthy said that this was a milestone towards making Flipkart "a one-stop destination for all digital transactions online". Flipkart wants to tap into the growing travel market in India. It is reported that the travel industry will be claiming USD 48 billion in revenue in the next three years. Flipkart would obviously want a piece of that pie. MakeMyTrip on the other hand looks to leverage the 100 million customer base that Flipkart has.
MakeMyTrip has three brands under its umbrella at the moment. They are MakeMyTrip, GoIbibo and redBus. As a part of the deal, the e-Commerce firm will benefit from the services offered by each of the three platforms.
How the Alliance Came to be
Though Flipkart's intentions to diversify have been well known, its specific foray into travel has more than business interests for consideration. Rajesh Magow, Co-founder and CEO of MakeMyTrip (MMT), made a come-back to Flipkart's board (after 2 years) which brought about the speculations for the deal.
Naspers, an investment firm has stakes in both firms, which is another line of commonality.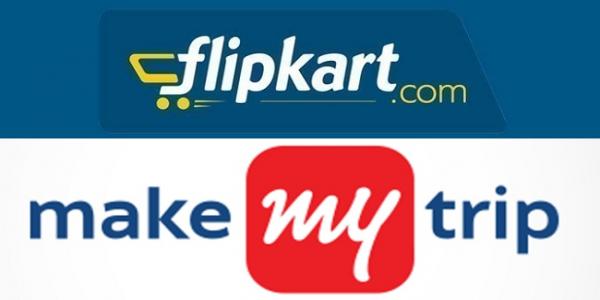 The Road Ahead for Both
It will be interesting to see how Flipkart's consumers are going to react and adapt to the new range of travel offerings. MakeMyTrip's primary customer base comes from Tier 1 and 2 cities but Flipkart has a decent presence in Tier 3 as well. These customers would be exposed to the travel services and how MakeMyTrip seeks to fulfill their requests will be a test of its services' accessibility. Flipkart's consumers have also been known to be very savvy about discounts and offers. Flipkart makes a killing on its Big Billion Days and other Shopping Festival days. Flipkart would need to tie-in its fresh travel offerings with its offers and discount events to tantalize its customer base and maintain momentum.
Conclusion
In the race for e-Commerce supremacy, we get to see amazing innovations in service offerings. From music streaming services in Amazon Prime membership to PayTm Mall's range of products we almost had everything. Flipkart's tie-up with MakeMyTrip puts a new spin on the game, where boundaries are pushed and alliances are forged to win the coveted e-Commerce crowns.