India in Commonwealth Games, 2018
The CWG 2018 is officially known as the XXI Commonwealth Games. It is international multi-sport event for members, which is commonly called as Gold Coast 2018. Recently, it is being held on the Gold Coast, Queensland, Australia, between 4 and 15 April 2018. 71 International teams are participating in the Games.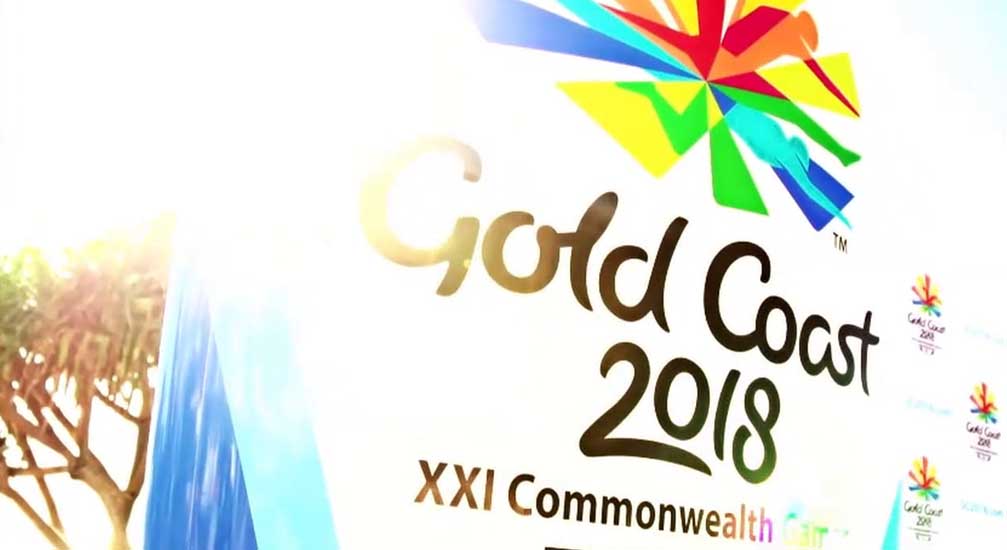 Did you know? India is performing very well and got Gold, Bronze and Silver medals in all fields. Now, India is overall third ranking with 29 medals till date. Let's have a look at who won the list of Gold, Bronze and Silver Winner medals here:
Gold Medals-
On the Opening day of Common Wealth Games 2018, the gold medals list of India began with Weightlifter Mirabai Chanu grabbed the top spot in the women's 48kg category.
India got Second Gold Medal with Weightlifter Sanjita Chanu landed India in the women's 53kg category.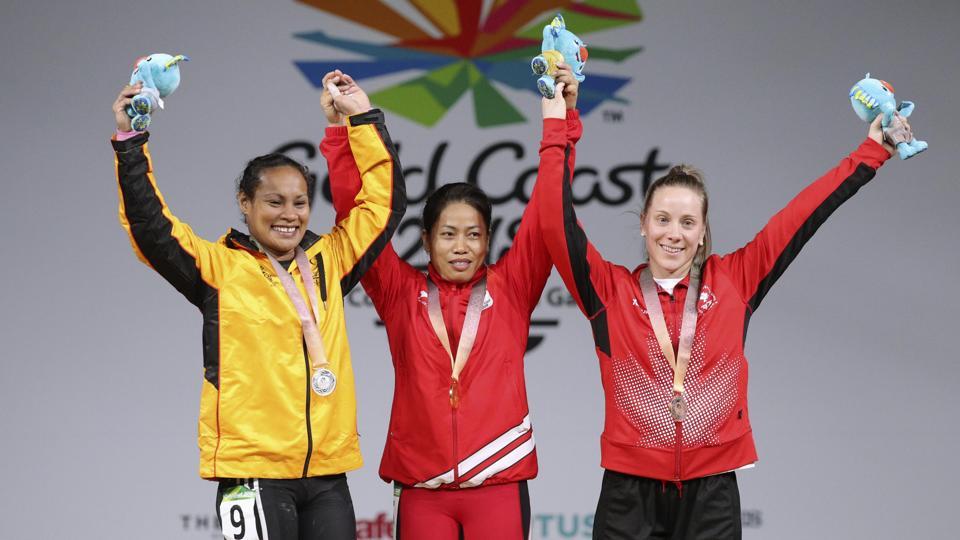 Weightlifter Satish Kumar Sivalingam Won India's third gold in the men's 77kg category.
Weightlifter, Venkat Rahul Ragala became the fourth Indian Gold medal winners in the men's 85 kg category.
Weightlifter Punam Yadav won the fifth gold for the Country in the women's 69kg category.
Manu Bhaker added sixth gold for India at the CWG 2018 in 10m women's air pistol.
Indian men's table tennis team beating Nigeria 3-0 wins gold medals. Read more
In the Indian women's table tennis team, won the first ever Commonwealth gold medal in.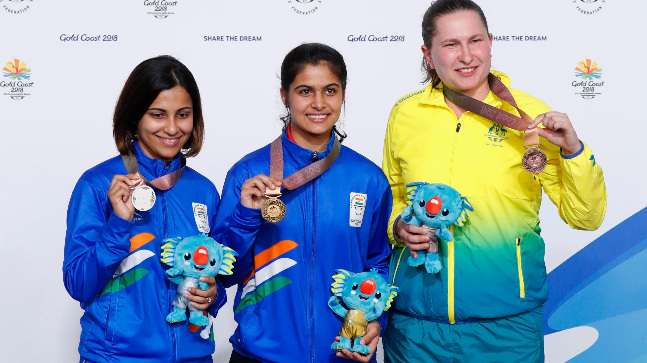 India's Jitu Rai won gold in the 10m men's air pistol event.
The Indian mixed team badminton claimed out the first time gold in the CWG history.
Indian Shooter Heena Sidhu won the 11th gold medal in 25m pistol.
India's Shreyasi Singh won gold medals in the double trap women shooting.
Rahul Aware Won gold medal in the Men's Freestyle 57kg wrestling.
Silver Medals –
Wrestler, Babita Kumari won silver in the 53kg category.
In shooting, Tejaswini Sawant won a silver medal in 50 m.
Weightlifter P. Gururaja won a silver in the men's 56kg.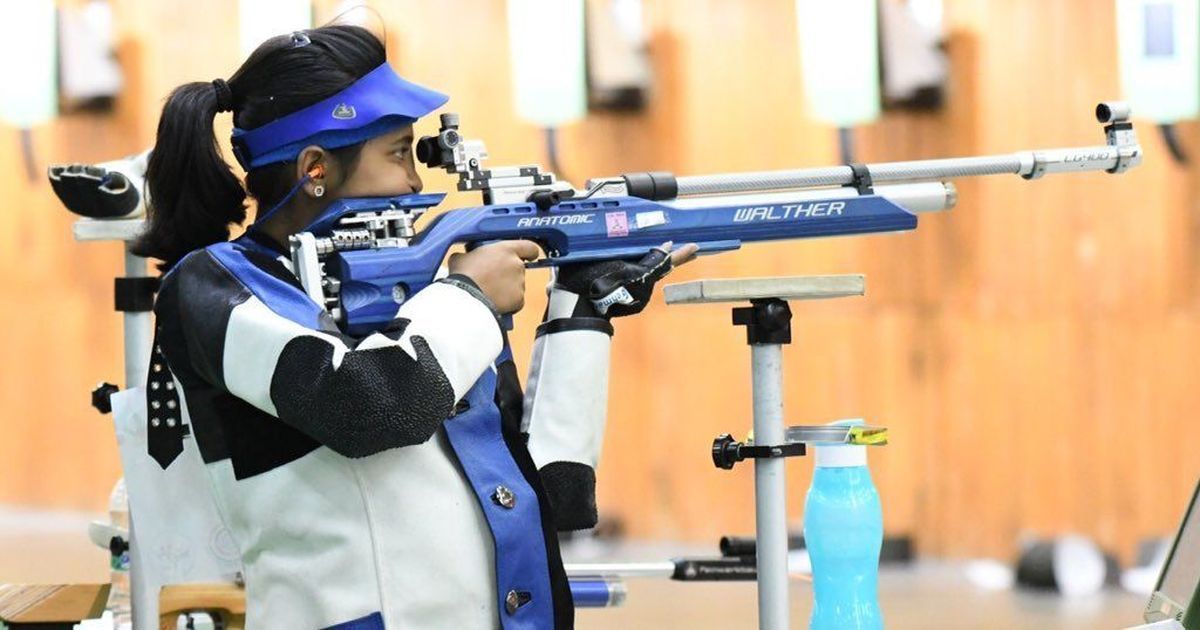 In the 10m women's air rifle, Mehuli Ghosh won silver medals.
Pradeep Singh won the silver In the 105 category weightlifting for men.
In 10m women's air pistol, Heena Sidhu won the second silver medals in CWG.
Bronze Medals-
In the men's heavyweight category in para powerlifting, Sachin Chaudhary won a bronze medal.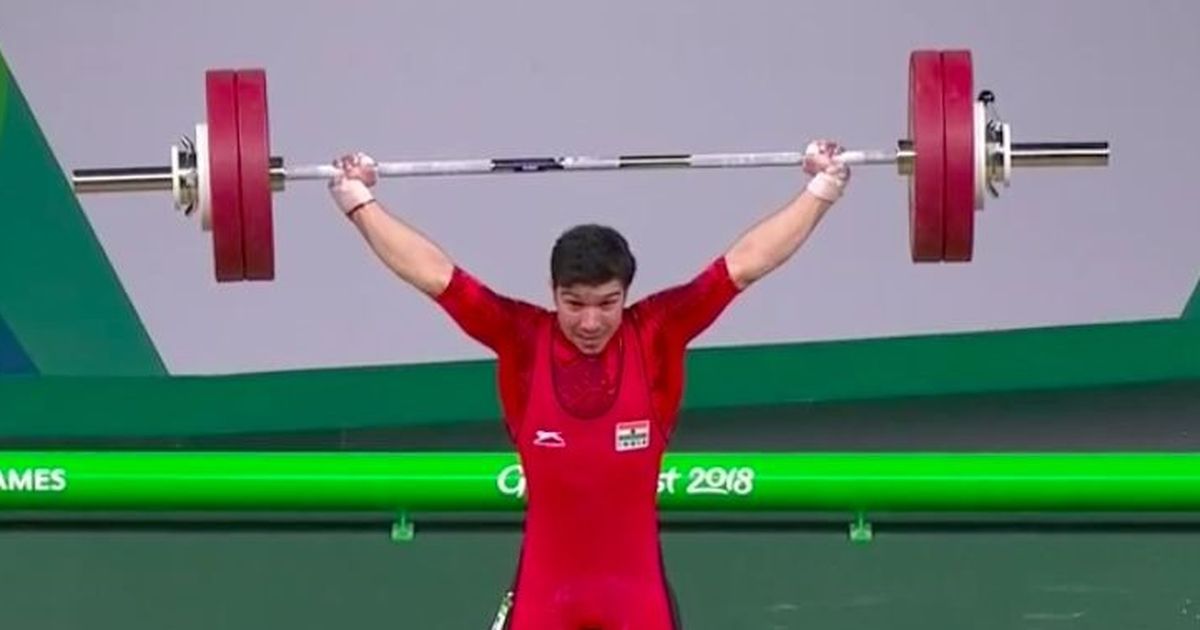 In the men's 69kg category, Teenager Deepak Lather from Haryana became the youngest Indian weightlifter.
In men's 10m air rifle event, Ravi Kumar settles won bronze.
One more Bronze medal, weightlifting in the 94kg category, Vikas Thakur claiming the third position.
In the 10m women's air rifle event, Apurvi Chandela won bronze medals.
In the 10m men's air pistol event, Om Mitharval won bronze medals.
All the best Indian Participated Members!