1st Tribal Women President Draupadi Murmu – A True Inspiration & A Role Model!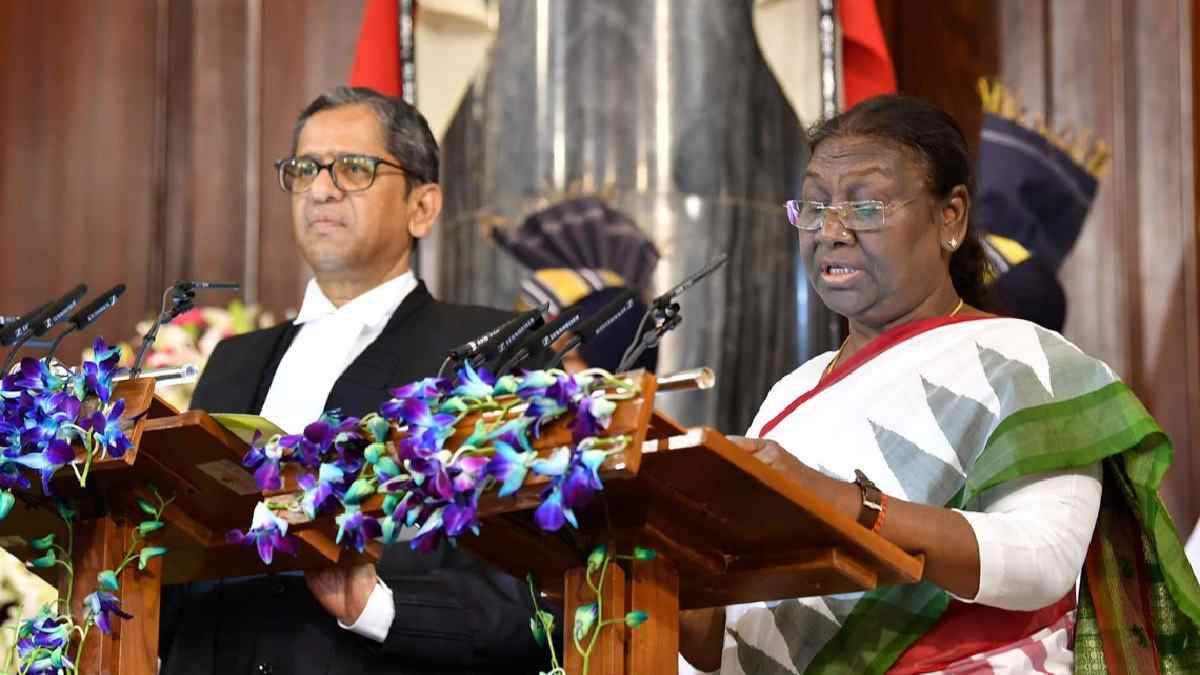 Draupadi Murmu was born on 20 June 1958 in the Baidaposi area of Rairangpur, Odisha in a Santali family. Puti Tudu was the name she was given by her family. Later, her teacher gave her the name Droupadi at school. Besides that name, people call her by various other names such as Durpadi, Dorpdi, and a few other variations over the years.
She has a vast history of association with politics and serving the nation. Her ancestors, her father, and her grandfather, all served as village councilors.
Youngest President of India- Early Life
She completed her studies in the arts at Rama Devi Women's College and tied a knot with a banker in 1980. Later with her husband, she gave birth to three children: two boys and a girl. She started her career as a clerk for the State Irrigation and Power Department from 1979 to 1983. Later, she becomes a teacher in Rairangpur until 1997 before entering politics.
As a Junior Assistant at the Irrigation Department of the Government of Odisha, Murmu was involved in the development of the state's irrigation system. She also worked as an associate professor at Shri Aurobindo Integral Education and Research Institute, Rairangpur.
She is a talented politician and has served her country in many ways over the years. She is also known for her work with women's rights and social welfare. Draupadi Murmu has been a key player in Indian politics for many years and has helped to improve the lives of millions of people across the country.
The period from 2009 to 2015 is quite tragic for her as she lost her husband, two sons, mother, and brother. She is a devotee of the Brahma Kumaris movement.
1st president to be born after independence- A lady with a zeal to serve the nation
Draupadi Murmu's past history is a story of how one woman fought back and fought for her place in society, as well as how her life was shaped by the geographical and social boundaries that were imposed on her.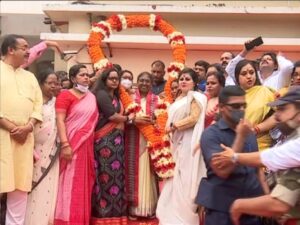 Politics career of second women president of India
She joined the politic with BJP in Rairangpur. As a member of the Rairangpur Nagar Panchayat, she was elected in 1997. Between 2000 and 2009, she served in the Odisha Legislative Assembly as a member of the Rairangpur Assembly constituency.
When in 2000, BJP and BJD coalition government came to power in Odisha, she became the Minister of State with Independent Charge for Commerce and Transportation from March 6, 2000, to August 6, 2002, and Fisheries and Animal Resources Development from August 6, 2002, to May 16, 2004.
Draupadi Murmu received the Nilkantha Award for the best MLA as a Member of the Legislative Assembly in 2007. The Odisha legislative assembly gave her this award.
A clerk, teacher, minister, government, and now the president
She is the current President of India. She is the first President of India to be elected from among members of India's indigenous, scheduled tribe community. Before becoming the president, she served as Governor of Jharkhand from 2015 to 2021 and as a member of the Government of Odisha's cabinet from 2000 to 2004.
Draupadi Murmu became Jharkhand's first female governor on May 18, 2015, when she took the oath of office. When she was Governor of Jharkhand in 2017, Draupadi Murmu rejected the Jharkhand Legislature's measure to change the Chhotanagpur Tenancy Act, 1908, and the Santhal Pargana Tenancy Act, 1949, as unconstitutional.
Allowing Tribals to exploit their property for commercial purposes was a goal of the measure. That's why, she rejected that bill.
In June 2022, the BJP nominated Draupadi Murmu as the National Democratic Alliance's presidential candidate. She traveled around the nation as part of the Presidential Campaign 2022, seeking support from BJP members and other opposition parties. A number of important opposition parties such as BJD of Odisha and JMM Party of Jharkhand, Shiv Sena of Maharashtra, BSP of Uttar Pradesh, JDS of Karnataka, and others supported her.
On July 25, 2022, Draupadi Murmu was sworn in as India's 15th president. In the Central Hall of Parliament, Chief Justice of India N.V. Ramana gave her oath. During the ceremony, she thanked MPs and MLAs for electing her in her speech.
During her first speech as the leader of the world's biggest democracy, she declared: " "I am the country's first president born in the country's independence. She further said, In order to satisfy the aspirations of the population of Independent India, we would have to step up our efforts."