Top 10 Movies By Sridevi: Tribute to the Legendary of Indian Cinema
The First Female Superstar of Bollywood, the beloved and magnificent Actress Sridevi, died in Dubai on 24 February 2018. She was known as an accomplished actress who had the magic of transforming herself in to any role that she was required to play on screen.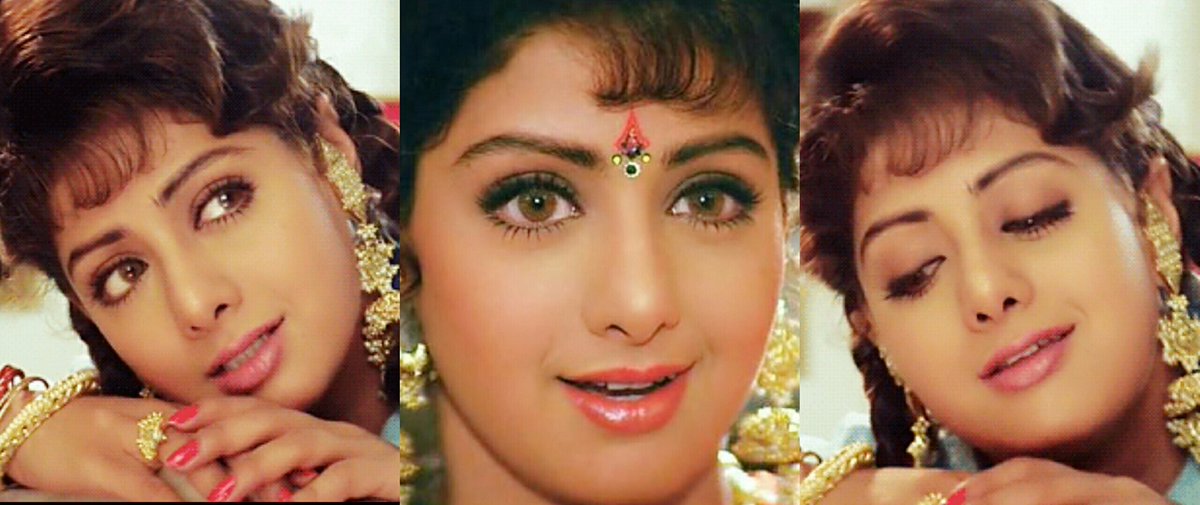 Sridevi started her acting career as a child artist in 1969 with a Tamil movie "Thunaivan" and later set on to a journey that made her a legendary actress in Bollywood. Here's a sneak peak of some of her most amazing and knockout performances as an actress:
Meendum koikila (1981)
This Tamil film directed by G.N Rangarajan had talented actors like Sridevi and Kamal Hassan in the lead roles. The movie is based on a love triangle, where Sridevi is portrayed to be struck with her husband who is ready to leave her. However Sridevi's character is depicted to be pulling all stops to save her marriage. Her brilliant performance in the movie also backed her Film-fare Award for Best Actress (Tamil).
Sadma (1983)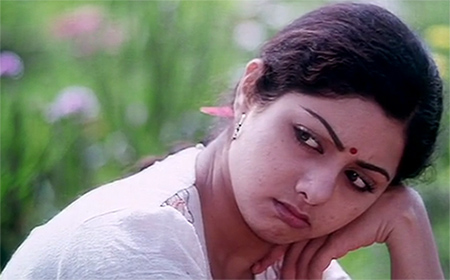 Sridevi delivered another awesome performance in this movie by Balu Mehendra who re-introduced her in Hindi films, as prior to this she only did one film for the Hindi audience. In Sadma, Sridevi played a role of a girl who is suffering from retrograde amnesia and which is why she is behaving like an 8 year old in the movie.
Mr. India (1987)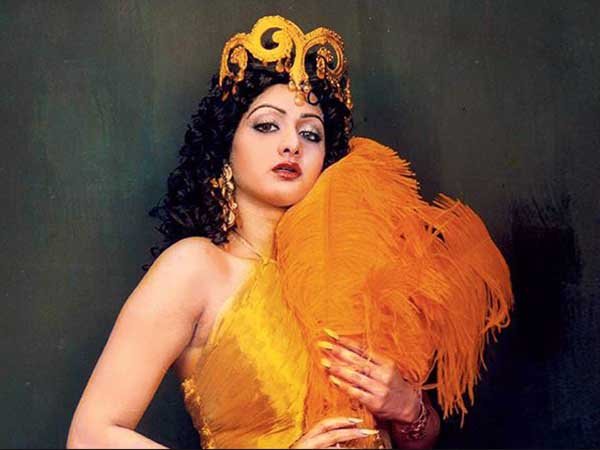 Although this movie revolves around the character of Mr. India, but Sridevi's role as Seema in the movie is also pivotal and cannot be overshadowed. Also, her performance in the song "Kaate ni kat te" as a sensual diva is still remembered as a classic.
Chaalbaaz (1989)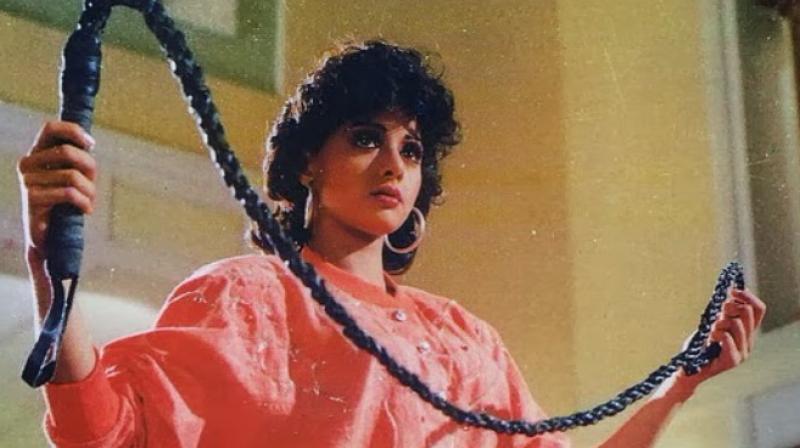 One of the most iconic characters played by Sridevi on screen is surely in this movie. This movie offered her to show her acting skills to the best. Her duplicate character in the movie as Anju, who has a bossy side and Manju who is submissive and docile can never be recreated and forgotten.
Chandni (1989)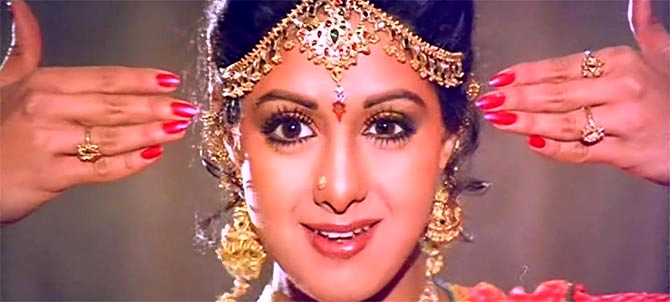 This movie gave her the name "Chandni" with which she is still remembered and identified. The classic hit by Yash Chopra had Sridevi captivating the audience gaze for her deep and expressive eyes with powerful and engaging acting in the movie.
Kshana Kshanam (1991)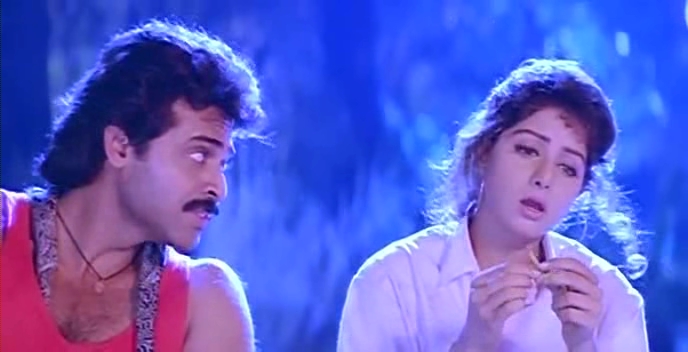 This Tamil film directed by Ram Gopal Verma had Sridevi opposite Venkatesh. This movie fetched Sridevi a filmfare award (South) for her brilliant performance and later the movie was remade as "Daud".
Lamhe (1991)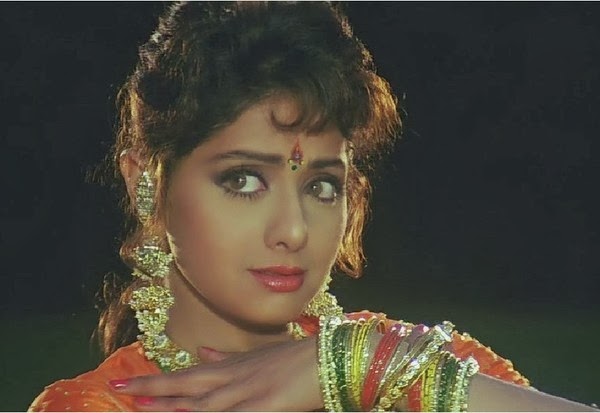 This movie is undoubtedly considered to be one of the most iconic performances delivered by Sridevi. Lamhe had Sridevi as playing two pivotal roles as Pallavi, who is an engaged woman & charms the audience with "Morni Baaga Main" and Pooja, who is in love with a man double her age.
Laadla (1994)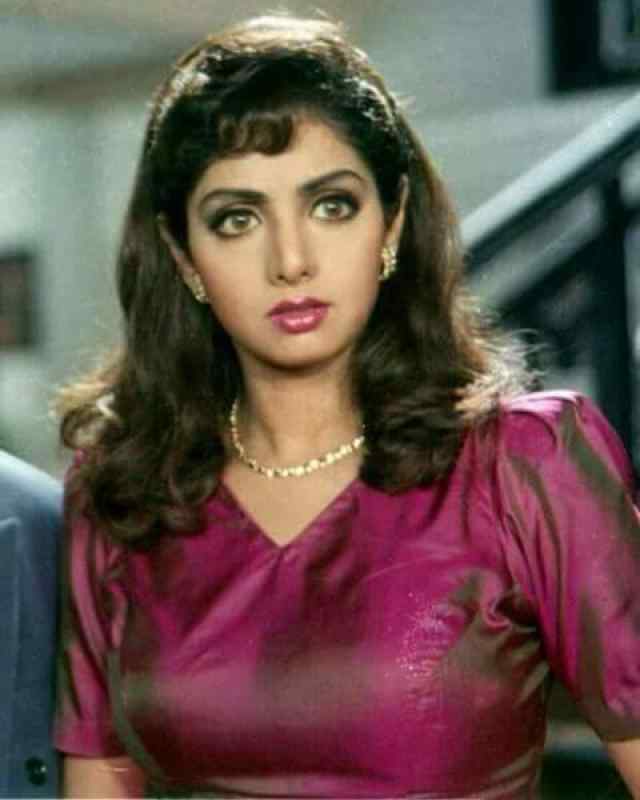 This film had Sridevi playing the role of a successful businesswoman who is not willing to succumb to social stereotypes. Here, in this movie Sridevi is her fiery best paired opposite Anil Kapoor.
English Vinglish (2017)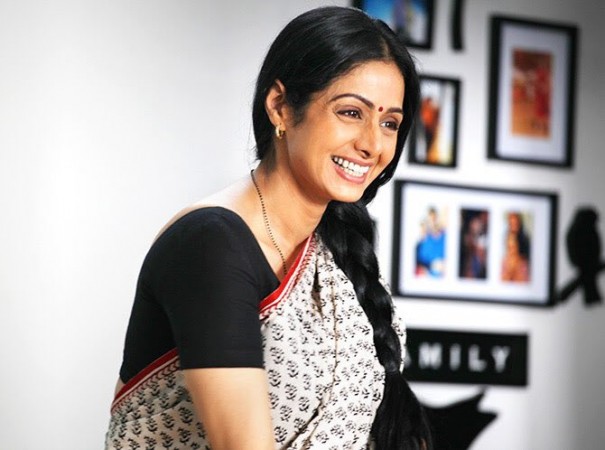 Sridevi made a remarkable comeback with this movie after 15 long years. Her powerful and convincing performance in the movie made every one emotional and teary end, especially towards the end where she is portrayed to be confidently delivering a speech in English at her niece's wedding.
Mom (2017)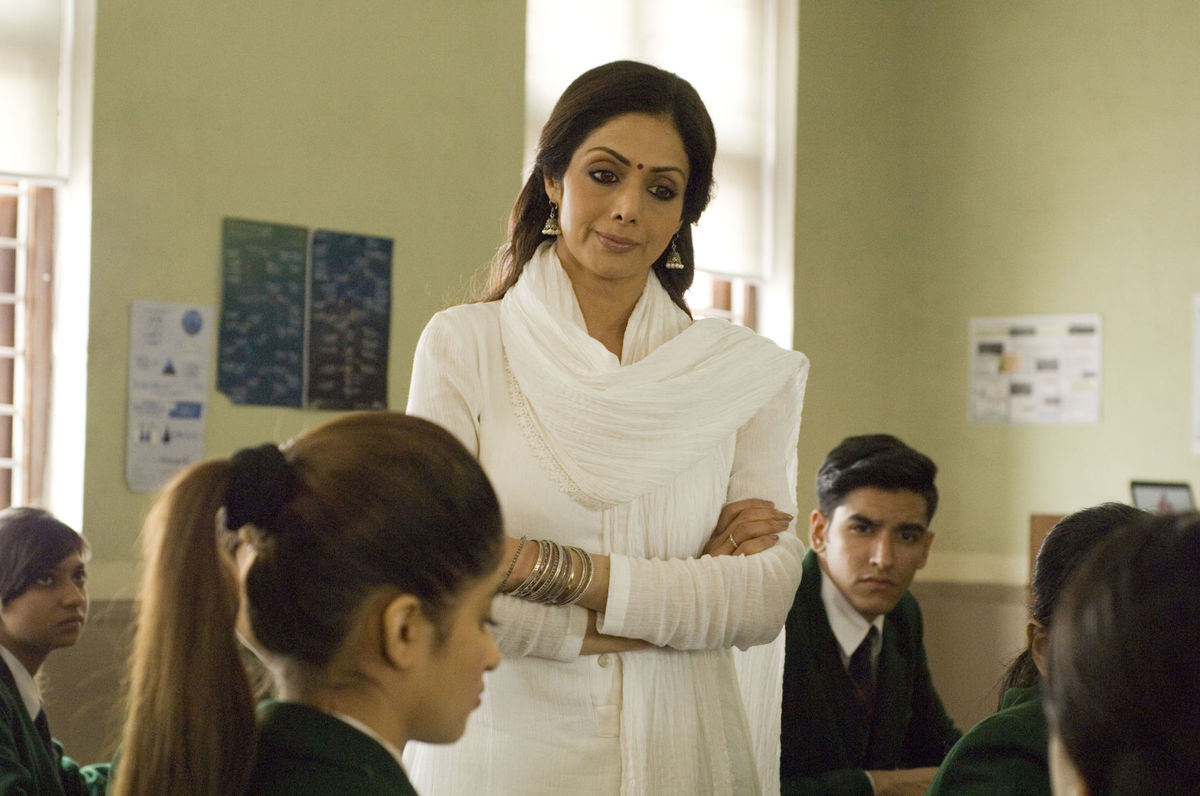 Sadly, this would remain as the last Bollywood movie of Sridevi. The movie had Sridevi as her fiery best where she plays the role of a super mom who is ready to take every challenge that comes her way to get her daughter the due justice.