Top 5 home remedies for Beautiful hair during Lockdown.
We all want to have beautiful and lovely hair. Generally, we all prefer to go parlor. But do you know that you can also make your hair look amazingly beautiful during lockdown going with the home remedies?
Hot Oil Massage –
Do you remember how your grandma used to make you have a hot oil massage? Yes, it was not waste though. Experts also say that hot oil massage is good for hair indeed. It plays a major role to nourish your scalp right from deep within. It makes you have good and healthy hair since they stimulate hair follicles. It provides good hydration to your hair.
Apart from it, do not forget to trim your hair. You may trim being at home too. You just need to be a bit careful and it is easy to do. You should keep doing it from time to time to get your hair free from splits.
Do not you know regarding the ideal way of making your hair incredibly good and amazing? Hot Towel Spa can truly help you in this regard. What you need to do is oil deeply nourishes your hair? You need to wrap a hot towel around your head. It is quite easy to do since you have to dip your towel into warm water. The next step is straining the water and then wrap it around your head. You need to put the towel around your head 6-8 minutes and then you should go for rinsing.
Here, it needs to understand that shampoo is not enough. You should go with other herbal products too. You should moisture your hair. Doing too much shampoo can take moisture away from your hair. In this context, a hair mask can truly help you.  Hair mask imparts lightweight nourishment protecting the color from oxidation. You just need to apply a few drops to all across your head to get it smeared perfectly to your hair.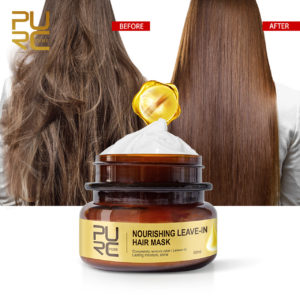 You may prepare mash using a banana. Does it sound weird to you? Yes, it could be. But it is just amazing. What you need to take a banana since it is loaded with potassium known for doing wonders to your hair. It makes your hair healthy as well as enhances the elasticity as well. Do mash the banana completely using a fork and prepare to think paste adding a tablespoon of milk. Make it in a way so that it could easily be applied to your hair. Keep this mask on your head for the next 20-30 minutes.
Yes, this is next on the list indeed. Talking about the secret, it is just an incredible remedy that is known for doing amazing to your hair. It is also called a super quick remedy that needs just a bottle of beer. It is being mentioned that flat beet works best indeed. What you need to do is pour the liquid in a container and do leave it for a few hours/overnight so that it could go flat. Then you are allowed to use this beet to rinse your hair once you are done with shampooing your hair. It will help to get your hair conditioned. Then leave it for 15 minutes and then rinse your cold water.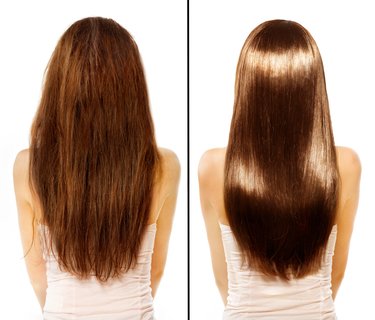 This is next on the list you may use is a curd conditioner. We all know how curd is regarded as an excellent condition regarding hair. It comes up with all sorts of nutrients to make your hair silky as well as smooth. You may also mix it with aloe vera or lemon to prepare an ideal solution for your hair. Curd is known for giving all sorts of hair strength to your hair. Aloe vera will make your hair much smoother. On the other hand, lemon will be fighting dandruff. You just need to apply this paste to all around your head and leave it for 15-20 minutes. You may wash off it like the way you do. And you are all set to flaunt the magic of your course.
In The Last –
To have good hair, you also need to make sure that you do not use hair products that way much. You should not go with straightener, curler, setting spray, and so on. Try to make your hair dry naturally. =====================================